Serving as an annual schoolwide tradition, one instructor is chosen as Teacher of the Year for each respective grade level of elementary, middle and high school. On Oct. 27, French teacher Judy Black, Social Studies teacher Christine Braun and guidance counselor Mary Cantillo each received a surprise visit from Dr. Covert to be presented with the Teacher of the Year award. From these three,  Black was later announced as the overall Teacher of the Year in which she will represent Pine View. Recipients of the award are decided through faculty nominations, with staff in all school subsets of elementary, middle and high school selecting a teacher to represent their school level.
Judy Black
French teacher Judy Black has taught at Pine View for 26 years, and felt "shock, disbelief and speechlessness" when surprised with being named the high school Teacher of the Year.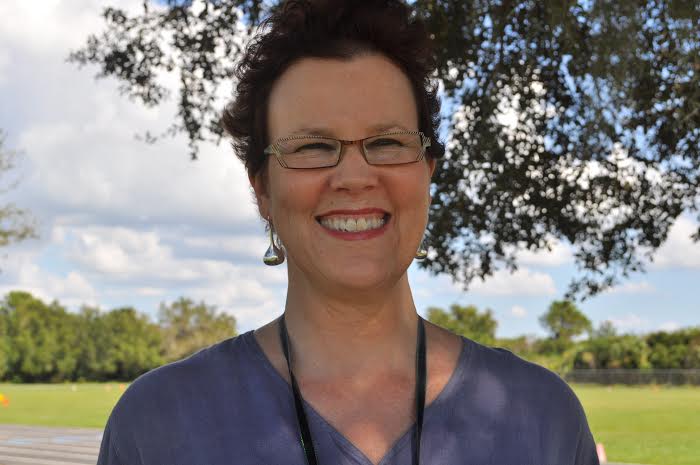 According to tenth-grader Alexa Roland, Black was halfway through a French lesson when Covert, elementary guidance secretary Gena Bufkin and tenth- through twelfth-grade Assistant Principal Jennifer Nzeza walked into the classroom with balloons and a certificate. Covert read a speech in French when announcing the recognition.
Black was designated as the overall Pine View teacher of the year Nov. 9, as announced at the beginning of period four through schoolwide announcements.
Black currently teaches French III Honors, AP French and fifth-grade French.  She plans to retire at the end of the 2015-2016 school year after having reached her 30th year of teaching. "I would like to spend more time with family and pursue some other interests as well," Black said.
Over the years, Black has organized multiple school events such as an annual concert from the French singer-songwriter Eric Vincent, the National French Exam, each year's Valentine's day flower sales, opportunities for students to travel to France during school breaks and a foreign exchange student program with Perpignan — one of Sarasota's several sister cities around the globe. Black said she is proud of her time at Pine View as well as all her students' accomplishments.
"I think we have a very special school, campus and faculty," she said. "I am very proud to be a teacher at Pine View."
As for the shock of the award and how fellow peers had nominated her, Black said, "I think that's why I'm so very surprised, because all of the teachers really work hard and do the best they can with the kids everyday. They're all really Teachers of the Year in that respect."
According to her students, Black displays a strong passion for both her subject topic and her students in the classroom. Roland said, "She actually cares about [her students] … she really wants us all to do well. She really deserves this award … She loves the language [of French] as much as she loves us."
Christine Braun
Civics and AP European History teacher Christine Braun also expressed astonishment when presented with the Teacher of the Year award for middle school. "I couldn't breathe … I felt very shocked and surprised," Braun said.
Braun said she was initially confused when Covert, Bufkin and sixth- and seventh-grade Assistant Principal Sue Fair were spotted walking the ramp to the portable classroom. Braun's birthday had been the same week, and she assumed that the balloons and administrators were there to celebrate that instead.
When asked if the award's impact would change anything in the classroom, Braun said, "No, because I always think you should work hard. But does it encourage me that I'm at least heading in the right direction? Absolutely."
Previously, Braun had taught fourth grade at Pine View for six years until switching to middle school four years ago in order to have the opportunity to teach seventh grade civics. On the subject of recently switching the grade levels she teaches, Braun said that the recognition encouraged her that she "was doing something right" and that the switch from elementary to middle school was reaffirmed as "a good decision to make."
Seventh-grader Abby Dale, a student in one of Braun's civics classes, said, "I like her style of teaching. She's really calm and always helps us calm down before a test. She's really supportive and makes our lessons so easy to understand and breaks them down … I can definitely see why she won [Middle School] Teacher of the Year."
Mary Cantillo
Elementary guidance counselor Mary Cantillo was "honored and humbled" to receive the elementary Teacher of the Year award for her work with students through presentations and events like the Veterans Day assembly.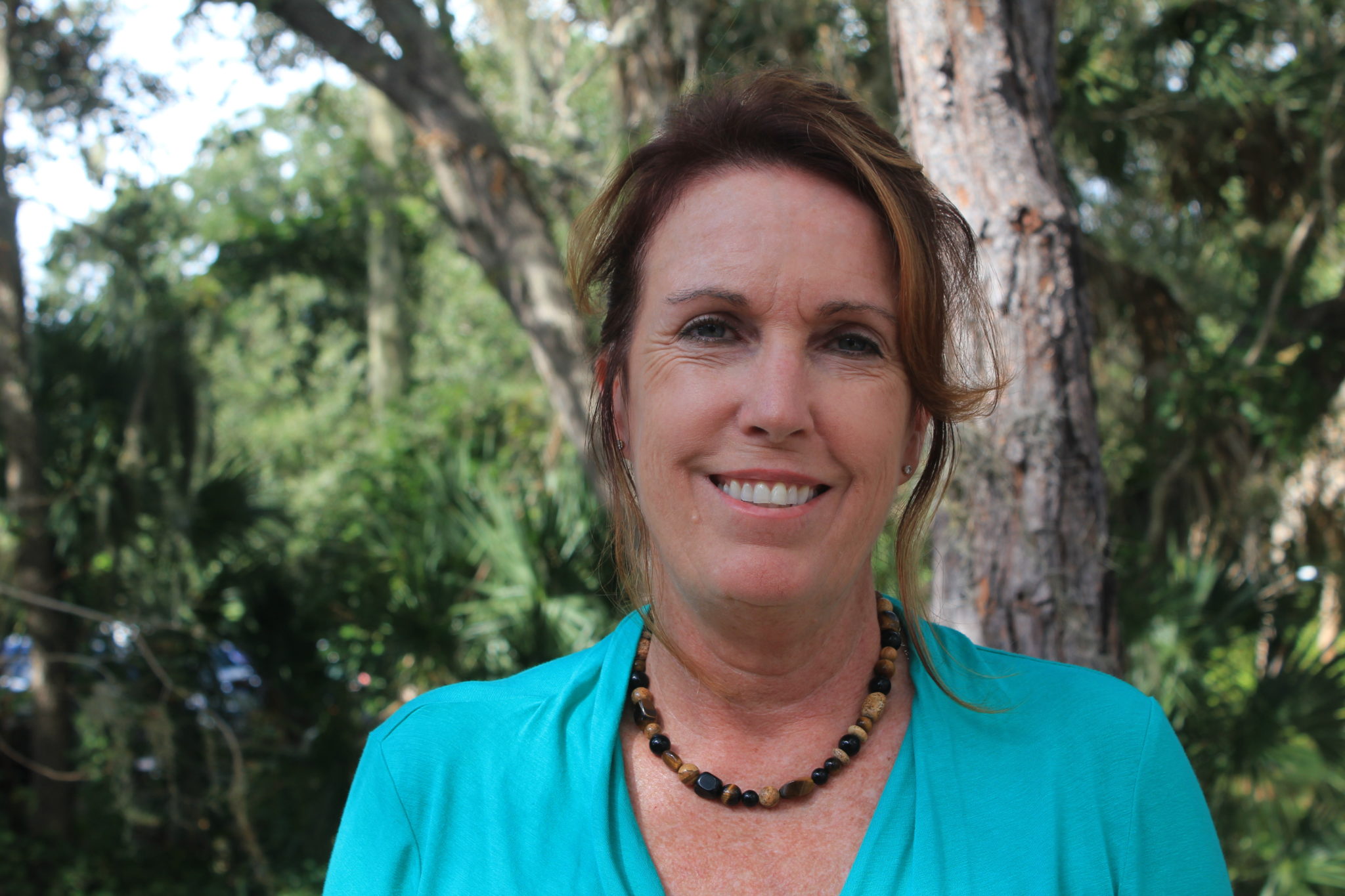 Cantillo's instructional objectives include academic achievement, career development and personal development. To communicate these big ideas, Cantillo provides classroom presentations for elementary school students with specific topics ranging from bullying to academic learning skills.  Cantillo said, "I hope that I do a good job with providing children skills that they need to cope with situations as they arrive in their life."
"[Mrs. Cantillo] is really nice and she's really helpful. She always teaches us stuff that we need to know for the future," fifth-grader Julia Laspro said.