My fashion sense and style has been influenced by this century's newest trends, but my greatest insight on fashion has come from celebrities and models that wear the clothes. Three celebrities have showed me how fashion has evolved and have taught me that our society should view fashion as an expression of art. The confidence and elegance that these three individuals possess has shaped my view on fashion and the way my style will progress throughout the years.
Coco Chanel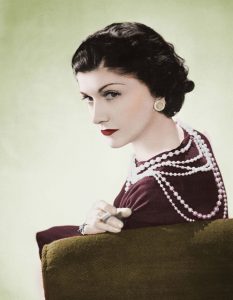 Her elegance and her beauty changed the face of fashion during the late twentieth century and is still changing the way young individuals are viewing the fashion industry. Chanel said, "Fashion is in the sky, in the street, fashion has to do with ideas, the way we live, what is happening." Her work in the industry influenced modern day women's fashion. Chanel took the world by storm and did not let any fashion rule stop her from designing what she thought was best for the lifestyle of a woman. Chanel has created a legacy through her brand, CHANEL, and she still remains to be my number one fashion inspiration.
Daniel Donigan (MILK)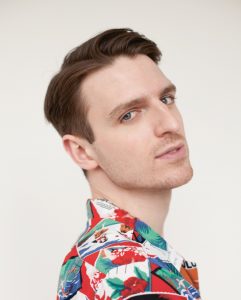 After watching season six of RuPaul's Drag Race, I came across one of my favorite artists and fashionistas, MILK, or Daniel Donigan. RuPaul's Drag Race is competition where around 10 drag queens from around the country compete to become the next drag superstar.  He   is a well-known drag-queen turned fashion model who has inspired people to be gender neutral about fashion. When not in drag, Donigan has walked down runways dressed in Marc Jacobs and has volunteered for a couple of months in Africa. During his time in Africa, Donigan worked with African Impact, a volunteering program in Africa, to create a new school in Zambia. He has shown me that you can wear a suit and still rock a pair of 10 inch heels.
Sean Kelly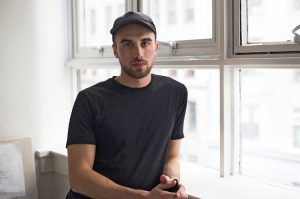 Since the day I saw his white garment magically change color during the rain on Project Runway season 13, I knew that he was one of my favorite designers. Project Runway is another competition show in which around 12 designers compete to win money and a spot at New York Fashion Week. His simplistic approach to designing allows him to create elegant and classy garments. He focuses on the form and textile of the piece, which in return makes his pieces fit and flow beautifully. His design and his overall fun persona have inspired my fashion sense and style greatly.
Through watching these artists and designers, I have learned that fashion is a way of expression. It is something that has no gender, and everyone should wear what he or she feels comfortable in. Fashion will forever be changing but these fashionistas have left a mark on me that will never go away.