Welcome to the Torch's new series: Ice Cubes, where we look not for the hottest movies, but the coldest ones. Our mission is to go through the list of the worst movies ever produced, and save you from a little suffering by watching them ourselves. On the chopping block today: Bo Welch's "The Cat in the Hat."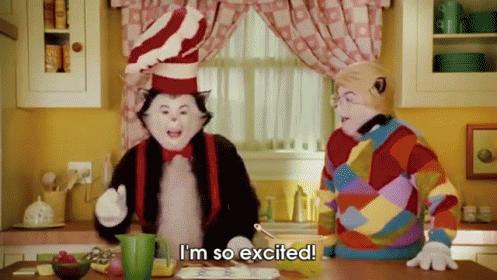 Who, Me? Why I'm The Cat in the Hat, there's no doubt about that. I'm a super fundiferous feline who's here to make sure that you're…"meline"…"key lime"…"turpentine". I got nothing! I'm not so good with the rhyming, not really, no. Look, I'm a cat that can talk that should be enough for you people!"
This legendary introductory monologue to the title character of "The Cat in the Hat" occurs 17 minutes and 57 seconds into the movie. For me, it was the exact moment when my perspective on the entire movie shifted. Up until that point, it could almost be possible to mistake it for another everyday, run-of-the-mill children's movie, with its title sequence's soft orchestral music and its jolly narrator that speaks in couplets. But when Dr. Seuss's iconic rhyming character, played by Mike Myers, isn't good at rhyming, that's when you know you are dealing with something much darker. Today, we're going to break down the best of the worst aspects of this movie and implore that you never see it for yourself.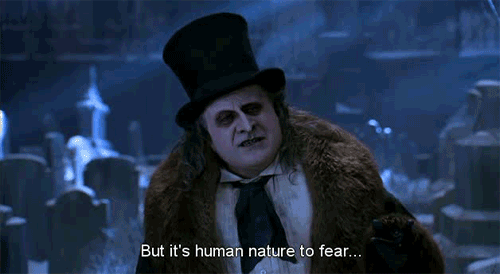 The Worst of Both Worlds
Much like Danny Devito at a Chuck E. Cheese, it's impossible to tell who the "Cat in the Hat" is intended for. The movie contains several jokes only adults would get, with at least three instances of profanity that would make the movie's PG rating wiped from the face of the Earth if they were not cut off at last second, and the cringe-worthy potty humor that haunts many children's films of its kind. A parent's review on commonsensemedia.org recommends an age restriction of 18+: "I have been a film reviewer since 1997, and this is the absolute worst movie I have seen in that time, to date. Please do not subject kids to this."
Adult jokes in kids' films are nothing new, but "Cat in the Hat" takes them to another level. The lines dictating what kind of movie this should be become nonexistent until what remains is only chaos. But the worst part of it all is that no joke, kid or adult, seems to land just right. Whenever Mike Myers says something absurd the audience doesn't laugh but just asks …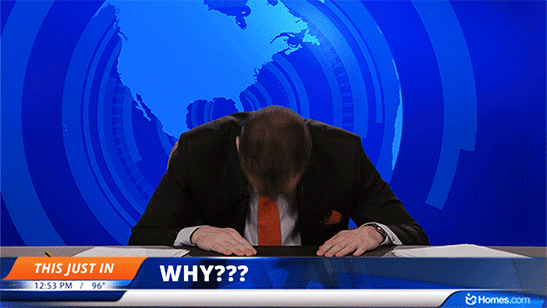 …Why?
The primary purpose of any movie, from "Citizen Kane" to "The Lego Batman Movie" is to tell a story. In order to do that, the creators have the burden of suspending the audience's disbelief just for 90 minutes. "Cat in the Hat" can't suspend disbelief for two minutes. The plot comes to several screeching halts so Mike Myers can make a series of jokes that make you want to scream to the writers, "Why did you think this was a good idea?"
My favorite example of this is the cooking show sequence. Why does it happen? Suddenly, Sally wants to make cupcakes. Does it advance the plot? Nope. Does it develop characters? Definitely not. What happens in it? The cat appears in a cooking show with another version of himself, until he gets so tired of that version he decides to attack it with a meat cleaver, cutting off his own tail in the process. Fortunately, much like said cleaver attack, a movie this atrocious comes with repercussions.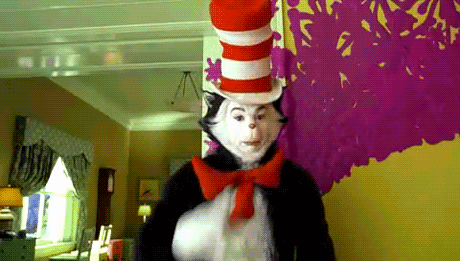 Playtime's Over
A little-known fact about "Cat in the Hat" is that it has been nominated for and won a surprising number of awards. In fact, it was nominated for the Golden Raspberry's Worst Actor (Mike Myers), Worst Supporting Actress (Kelly Preston), Worst Director (Bo Welch), Worst Screenplay (Alec Berg, David Mandel and Jeff Schaffer), Worst Screen Couple (The Cat and Thing One or Two) and actually won the Worst Excuse for an Actual Movie award. So, congratulations.
I guess.
There are two major reasons that we haven't seen anything quite like "Cat in the Hat" ever since its release. The first is that this was Bo Welch's first, last, and only major film he has ever directed. The second is the reaction of the heir of the Dr. Seuss empire, Seuss's second wife Audrey Geisel. Geisel was so mortified by Myers's depiction of the Cat, that she forbade any more live adaptations of a Dr. Seuss story again. But the damage was already done, and we still feel its effects today.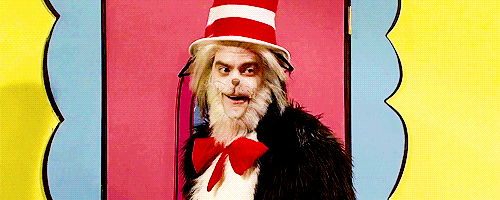 "And then he was gone, with the tip of his hat…"
To me, there is no clearer embodiment of the all-consuming greed in the entertainment industry than this very movie. "Cat in the Hat" wasn't created to convey the original magic that Dr. Seuss's stories had for children across America, but instead to simply make parents pay ten dollars for a ticket. It upset moviegoers everywhere not because it ruined one evening, but because it forever adulterated a classic children's story.
It's actually quite fitting to see that the result of the whole ordeal matches up with the themes the original story is based upon. While it may be fun to make a chaotic and lucrative mess of a movie in the moment, if you don't clean that mess up, there will be consequences.