The Personal Part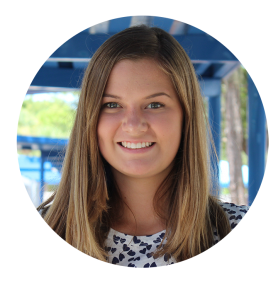 Hello again loves! It's Gwyn here with a confession to make: I'm guilty of running myself ragged.
Since the beginning of this year, I feel like I've had zero time to cook. I made the mistake many of my friends have made — I decided to take no less than five AP courses, added on to my list of extracurriculars and, of course, journalism. Last week, my workload finally caught up to me. I pulled an all-nighter and came to school absolutely exhausted. The next day, I couldn't even get out of bed. I ended up missing two days of school because I'd made myself sick with stress, costing me precious time and serving to make me even more stressed than I'd been before.
See, I'm not exactly great at juggling, and rather than cut down on my list of commitments, I typically cut down on sleep — a trap many an overwrought Pine View student has fallen into. However, I'll admit that sometimes I get a little distracted texting friends or binge-watching New Girl on Netflix, and when I realize I've wasted an hour, well…the cycle of headaches begin again!
It's times like these I admire friends and family who seem to have it all figured out. I look at my parents, who run their own law practice and have a whole load of responsibilities that they appear to handle with the utmost care. I look at Melissa, our Editor-in-Chief, who's shouldering her new leadership role with grace. I look at my classmates, with similar schedules to mine, and I wonder how they manage it all. After talking to them about how they do it, they gave me the following advice.
Remember, it's okay to not have it all figured out. You're not alone in your struggles. It's okay to break down, and it's okay to ask for help. Above all, it's okay to have setbacks and hit rock bottom, because you can only rise up from there.  This week, take some time for yourself. Bake some cupcakes or watch a movie. Do what you want to do, and relax.
The Hard Part
This week, we're making gluten-free vegan buffalo cauliflower tacos! This recipe yields enough for 12 tacos. To make them, you will need…
1 head of cauliflower
4 teaspoons of olive oil
1 teaspoon of chili powder
1 teaspoon of garlic powder
3/4 cups of buffalo sauce
1 head of romaine lettuce
1 avocado
1 1/2 teaspoons of lemon juice
12 gluten-free tortillas (Ancient Grain has some really good ones. They're my personal favorite!)
Vegan ranch for a drizzle on top (I use the brand JUST.)
To start, wash and cut up the head of cauliflower into bite-sized pieces and set it aside in a large bowl.
Preheat your oven to 425° and line a cookie sheet with aluminum foil.
In the bowl with the cauliflower, add the olive oil, chili powder, garlic powder, and 1/4 cup of the buffalo sauce. Mix until coated.
Spread the cauliflower evenly on the cookie sheet. Cook for 20 minutes.
While the cauliflower cooks, wash and chop the lettuce.
Dice the avocado, and drizzle it with the lemon juice.
Place the leftover buffalo sauce in the microwave and heat it for 30 seconds.
After the cauliflower is done cooking, remove it from the oven and toss it in the remaining buffalo sauce.
Assemble your tacos, top with a drizzle of vegan ranch, and enjoy!
The Fun Part
Meet our three wonderful judges! Anna Labiner (A), Olivia Hansen (O), and Clyde Morgan (C) have agreed to be my test subjects for this recipe. Hopefully they like it!
G: What's your first impression of [the taco]?
A: The orange coloring really appeals to me.
O: It smells so good!
C: It looks good.
G: Alright, go ahead and take a bite!
O: Oh, yum!
A: This is really spicy!
C: Yeah, it's great! Maybe if the avocado was cut into strips, it would lessen the spice.
A: I like it! It's really good, it's just really spicy.
O: Oh, there's avocado in here. I don't like avocado.
Final Rating: 8 out of 10
In Summary…
I did make extra for the rest of the newspaper staff again, and the overall review was pretty positive! We had a mini press night on Monday, and ate the tacos for dinner. It still was really good, even after being reheated in the microwave!  This recipe is another easy one, so it's perfect for those just starting to learn how to cook. The recipe doesn't take long, which was nice because all I had to do was prepare it Sunday night and bring in the ingredients for assembly on Monday.  If you try out this recipe, feel free to email me at gwyn.petersen@pineviewtorch.com and send me your results!
Until next time, this is Gwyn, signing off. Stay hungry, kids!