Hello and welcome to my blog! This year, I am covering anything and everything entertainment. Instead of ranting to my friends about movies they haven't watched, I will share my opinions on the Internet. So sit back, relax and get ready for the content nobody asked for, because today, I am covering my four most anticipated movies of 2019.
The Goldfinch (September 13, 2019)
Based on the critically acclaimed novel by Donna Tartt, "The Goldfinch" depicts the life of Theodore Decker (played by Ansel Elgort), who is taken in by a wealthy family after his mother is killed in a bombing at the Metropolitan Museum of Art. In the midst of the disaster, he steals a precious piece of art, The Goldfinch. The book chronicles Decker's struggles with moving on in the wake of such a disaster, all while he holds onto the painting — a constant reminder of what happened that day. Over the summer, I fell in love with another one of Donna Tartt's books, "The Secret History," so as a fan of Tartt, I am thrilled that one of her novels is getting a chance on the big screen. Although I have heard mixed reviews and opinions about the Pulitzer-winning book, I am still excited to see how Tartt's writing is translated into film.
21 Bridges (September 27, 2019):
I'll admit that this is not a movie that would usually pique my interest. I'm not a massive fan of action or thriller movies, but all six times I saw "Avengers: Endgame" (yes, you read that right), an advertisement for "21 Bridges" played before it. Their marketing strategy clearly worked because I cannot wait for this movie. Starring Chadwick Boseman as NYPD detective Andre Davis and directed by the Russo Brothers, "21 Bridges" tells the story of Davis during a manhunt through Manhattan for two cop killers. In an effort to lure them out of hiding, Davis makes the decision to completely shut down the island, including the 21 bridges in and out of the city. Both the Russo Brothers and Boseman are well-known for their roles within the Marvel Cinematic Universe (MCU), so I am ready to see how they handle a movie like this.
The Current War (October 4, 2019)
Originally announced back in 2012, "The Current War" finally got a new release date for early October of this year. With Benedict Cumberbatch as famed inventor Thomas Edison and Michael Shannon as entrepreneur George Westinghouse Jr., "The Current War" recounts the battle over whose electrical system would power the world. Westinghouse, aided by inventor Nikola Tesla, pushed for the implementation of alternating current systems known as AC; however, Edison backed the use of his direct current system, DC. Edison and Tesla are household names, so I am excited to see a movie that focuses more exclusively on their feud over the two electrical systems. I'm also curious to see how both of these characters are portrayed and eager to get a deeper look into the rise of electricity in America.
Black Widow (May 1, 2020):
If you have read either of my two other stories about the MCU, you will not be surprised to find this movie on my list.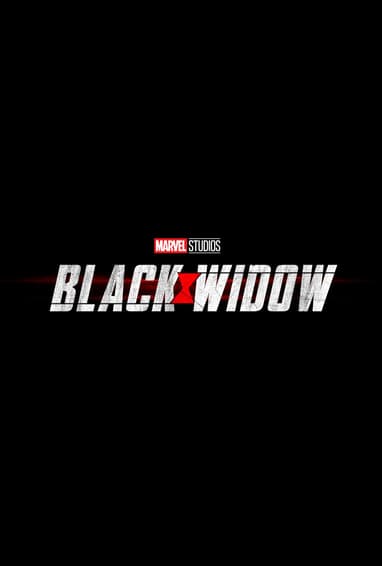 "Black Widow," along with the rest of the MCU Phase Four, was revealed at San Diego Comic-Con 2019. The movie is set to take place after the events of "Captain America: Civil War" during Natasha Romanoff's (played by Scarlett Johansson) time in exile. At the end of the movie, Black Widow along with Captain America, Winter Soldier, Falcon, Hawkeye, Ant-man, and Scarlet Witch become war criminals and are forced into hiding. This is where "Black Widow" will pick up. Although Marvel has come a long way in terms of diversity and inclusion, Black Widow was the only female avenger for many years. She was also never given her own solo movie, despite being one of the biggest characters in the early films of the franchise. She has always been an important part of the overarching story, but I still felt that she was not as fleshed out as she could have been. There are glimpses of her past in several movies, but we never get the complete story of her childhood, family, or time in the KGB, the foreign intelligence organization of the Soviet Union. Natasha has always been one of my favorite Avengers, so I am more than ready to see her on the big screen again.
And that's all, folks! Thank you for reading my first blog, and if you want more you can check out my "Captain Marvel" review linked below!
Photos provided by shockya.com, vitalthrills.com, trailerlist.net, cinemaclock.com and marvel.com