Living in 2019 means we all enjoy a plethora of different entertainment. With Netflix, YouTube and every podcast and video game available at any time, it can be difficult to convince yourself to pick up that book you've been setting aside. We all know that we should read more, but how? Today I'm going to share my top tips for how to start reading more.
Audiobooks
Although I much prefer reading a physical book, audiobooks are really great for when you are on the go or have problems with focusing on reading without audio. There are many websites, such as audible.com which offers a free trial, that contain an extensive library of different audiobooks to choose from. They are perfect for getting some reading in while multitasking or when you are commuting.
Set Aside Time to Read
With the number of AP classes that we all take, it can be difficult to dedicate time during the day to something like reading. After a long day of school, sometimes there's nothing that you want to do more than just watch some mindless YouTube. But starting a routine, setting aside even 15 minutes, or just reading ten pages before bed is better than reading nothing at all.
Finding the Right Book
There's nothing worse than trying to suffer through a book that you just can't stand. Even for an avid reader like me, there are tons of books that I don't like. Finding the right book or the right genre can really make the whole process a lot more enjoyable. If you are actually immersed in a book, you'll be more likely to pick it up when you have some free time. One of the best ways to look for a book is to go to a bookstore or library and just walk around and see what catches your eye. Alternatively, you can use a website like goodreads.com, which recommends books based on your interests and what your friends are reading. But hunting down a good book isn't always easy, so here are some of my best suggestions: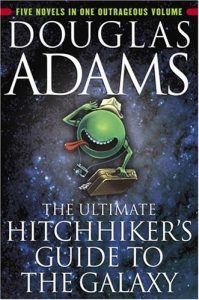 The Hitchhiker's Guide to the Galaxy (Douglas Adams): This is hands down the funniest book that I have ever read. Humor was never my favorite genre, so when I say this book was amazing, I mean it. The book follows Arthur Dent, a British man who ends up hitchhiking across the galaxy after the Earth is demolished to make room for a hyperspace bypass. With lovable characters such as Marvin the Paranoid Android and Zaphod Beeblebrox, it was a book that I flew through because I was enjoying it so much. The combination of the author's wit and imagination had me laughing through the entire read.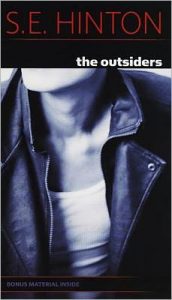 The Outsiders (S.E. Hinton): Personally, this is my favorite book of all time. The story follows a group of 'greasers' growing up in Oklahoma in the '60s. Greaser refers to rebellious kids who live on the East Side, who are always head to head against the Soc's, or the wealthy kids who live on the West Side. While the plot is enjoyable in itself, there is a deeper meaning uncovered as you read. The book says a lot about the importance of family and how class can divide people. All of the characters are fleshed out and real and the story is beautifully paced. I just reread the story, and even knowing how the story ends cannot ruin this book.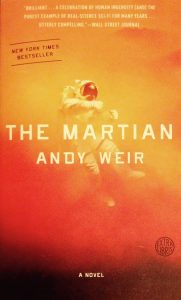 The Martian (Andy Weir): This one is definitely for anyone who likes science or space, as The Martian is about botanist Mark Watney who gets stranded on the moon after a mission gone awry in 2035. He has to use whatever resources he can find and his own intuition to survive. I was glued to this book and finished it in a day. The story is fast-paced and has just enough tension to keep you guessing what is going to happen next.
I hope that some of these tips may be able to help you, so good luck and happy reading!
Photo provided by dailydot.com