For years, the country of Wakanda has hid from the world like a panther crouching in the shadows. It lies only miles away from Uganda, Kenya and South Sudan — countries ravaged by the demons of colonialism. But Wakanda itself is an Afro-futuristic Utopia, with some of the most dazzling technology tocome out of any Marvel movie and the most beautiful sunsets in the entire world. However, as the world falls apart around them, the people of Wakanda can no longer watch idly. "Black Panther" isn't just a superhero movie; it's the story of an entire population of people and how they deal with a world often bent on destroying them.
It stars the charming hero, Prince T'Challa (Chadwick Boseman), in a spiffy super suit, followed closely by his nerdy tech sister Shuri (Letitia Wright), his powerful fellow fighter and general of the Dora Milaje Okoye  (Danai Gurira), and his ex-lover Nakia (Lupita Nyong'o). As it becomes clearer that their secret civilization is under attack from the notorious Klaw (Andy Serkins), they realize that the people of Wakanda cannot stay hidden for much longer.
The movie includes all the epic CGI battles and classic Marvel wit, but what makes "Black Panther" special is what it does to be different. Though there are humorous moments, this film takes a much more generally serious tone than other Marvel movies.
The villain is surprisingly refreshing and fleshed out compared to other Marvel movies. "Black Panther" brings an entirely new perspective on how to create a villain to the Marvel Cinematic Universe with Erik Killmonger (Michael B. Jordan) leading the role. Killmonger's determination, charisma and passion make every scene with him a joy to watch, and his compelling cause and backstory is something you often can't get out of Marvel movies. In the fights between the Black Panther and his dramatic foil, I often found myself rooting for the latter. One of the few criticisms I have about this movie is that there just isn't enough screen time for Killmonger.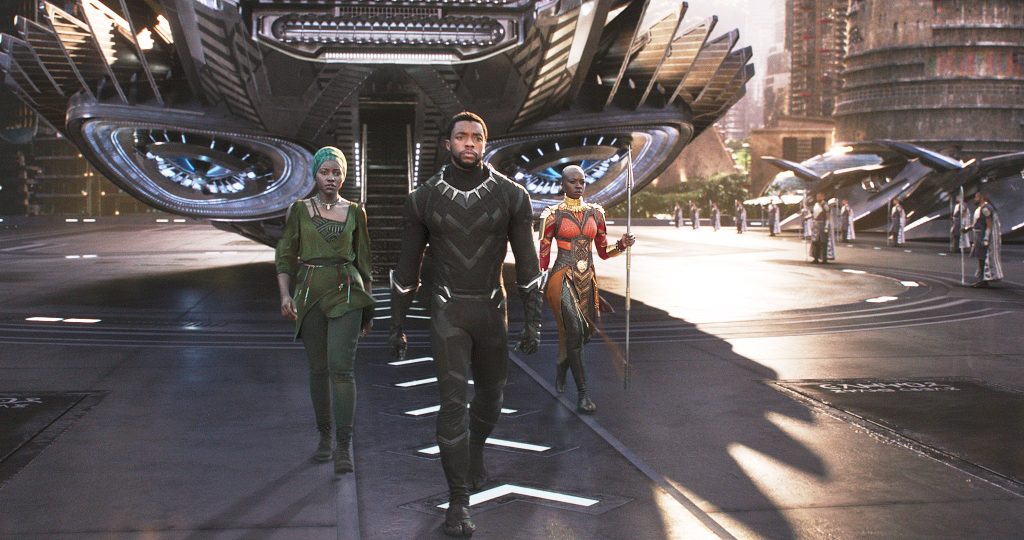 But the most memorable thing about "Black Panther" is its blatant social commentary on the treatment of African-Americans in modern society. While other movies briefly touch on the ideas of social justice and the effects of discrimination, director Ryan Coogler does not shy away for a single second. He offers an unflinching commentary on the effects of inequality and racism all over the world, one that I believe will make it a cornerstone of the superhero genre, to be re-watched for years to come.
"Black Panther" combines Marvel's brawn with Coogler's brains, making it a must-watch for comic fanatics and everyone else.