Pine View's Health Occupations Students of America (HOSA) team recently attended the Gulf Coast Regionals competition on Jan. 17 at Manatee Technical College East Coast. Members of the club competed against other students from the district in a variety of events, showcasing their knowledge and skills in a variety of medical fields.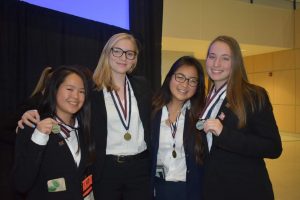 The competition determined which students would advance and move on to compete at nationals. This year, 24 Pine View students were recognized as regional finalists, marking the highest amount in Pine View history.
HOSA is an international student organization with a mission to promote career opportunities in the healthcare industry and encourage students to become involved in medicine. Events at HOSA competitions can range from showcasing different skills in various medical fields to debating in subjects such as pharmacology, transcultural healthcare or veterinary science. In preparation, students study up on specific subjects that correlate with their events, which they later present at competitions.
Due to a lack of formal pre-medical classes at Pine View, studying for HOSA is primarily self-paced. Students teach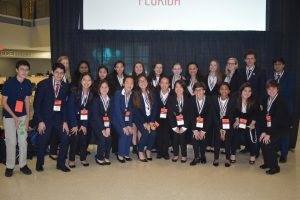 themselves the material they will need to know for each event. "It's very student-driven; a very motivated group," science teacher and HOSA sponsor Flo Ames said. This enables students to focus on and expand their knowledge of fields that hope to pursue as careers. "This is a really good way to get exposure to different aspects of the medical field," twelfth-grader and co-president of HOSA Preetha Ramachandran said.
In the coming years, HOSA plans to expand and include middle school students to increase their outreach. This will allow more students to participate in the club, as well as to diversify the events they participate in. "They've done really well. The club is gaining a lot of forward momentum. The club has really grown this year," Ames said.
Check out @pvshosa on Instagram to see this year's regional finalists.
Photos provided by HOSA